Description
Add a Personal Touch with Print or Embroidery
Highest quality screen printing elevates the fashion experience with a long-lasting impression.
Alternatively classical embroidery can distinguish your order as a unique hand-crafted item of fashion.
The custom print can be added to any seam-less part of your Hosn Agent Trousers.
The ultimate in bespoke individuality: Add a personal touch inside your Hosn Agent Suit and reveal your exclusive agent identity to select contacts.
The text or image will be added next to the Hosn Logo on the inside of the jacket.
Craft up to two lines with 20 characters each or keep it short and LARGE.
Alternatively send us an individual 1c .eps with 70 mm width x 20 mm height. Please consider that hairlines might be too thin to print.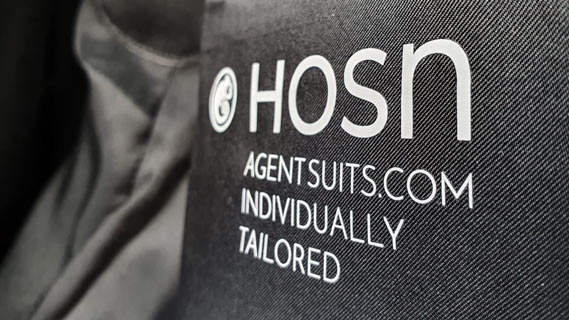 This upgrade is free for all Special Agent Suits.