The Ultimate Trousers for .. Anything
Functional suit trousers offering complete freedom of movement made for elegance and extreme sports.
Care-free, wrinkle-free and sporting a pocket layout worthy of a secret agent.

THE ORIGINAL UNIVERSAL TROUSERS, SINCE 2016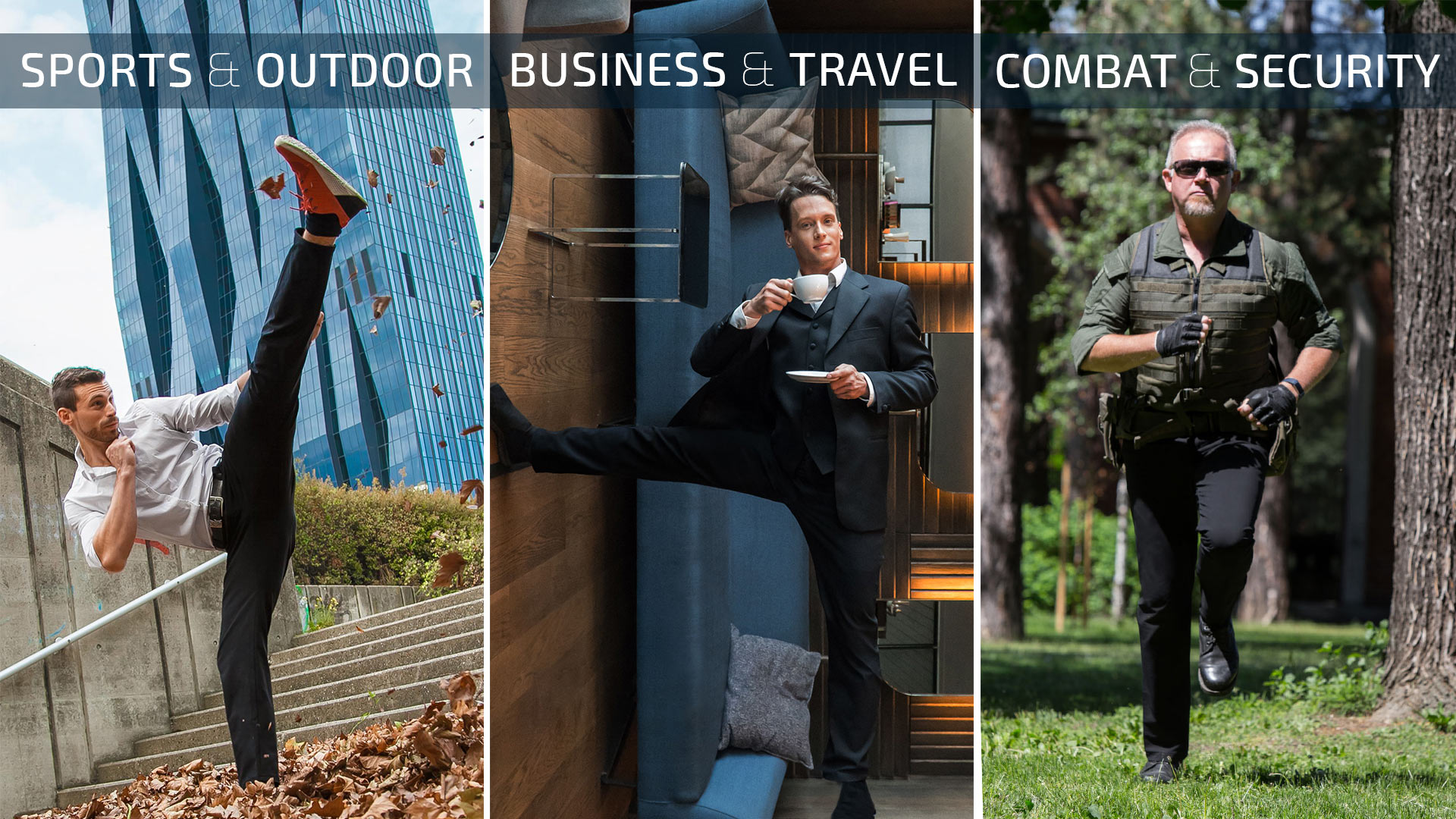 Choose one ingeniously flexible product that fits all your needs. Our Agent Trousers will be the only pants you will want to wear – for any adventure.
Made to the Highest Standard: Yours
The world's first universal trousers keep setting new standards in comfort and style. Their true mission: To be your favorite trousers.
We strive to support our agents – our customers – each and every day: In each successful mission and inspiring memory.
PS: Our agents wrote some really flattering Google Reviews.
Are your Clothes as Awesome as You?
Sick of torn pants*? Of ironing? Of being restricted by fashion? Of jogging outfits that would make Karl Lagerfeld cringe?
Maybe you know the pain of our agents:
* We ask our British agents for their kind consideration in alternating between "trousers" and "pants" even when not talking about undies.
Fits what you Love ♥️
As a secret agent, you need to deliver your best under pressure – and keep looking good. So we started our design process at the top:

"The best pants are only good enough, if they are good enough for the best."

What the Press says about our Universal Trousers
On our mission to move the world forward in comfort and style, we are lucky to be inspired by overwhelming acclaim.

But of course the only opinion that really matters is yours. What could your perfect pair of pants do for you?
SECRET AGENT INGENUITY
Hosn help protect you from injuries with a padded waistband, let you carry any size tactical and battle belt and come with built-in shirt stays. In addition to that, they feature an ingenious pocket system that packs a punch without looking all cargo.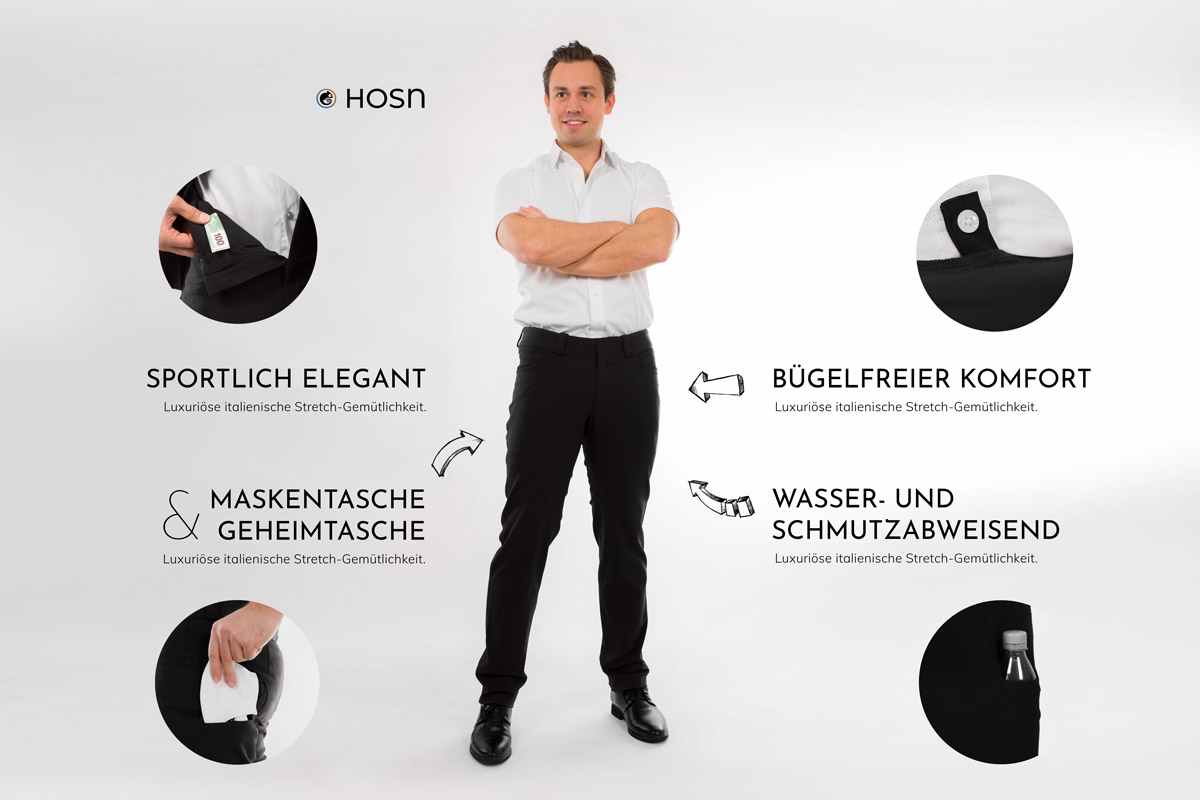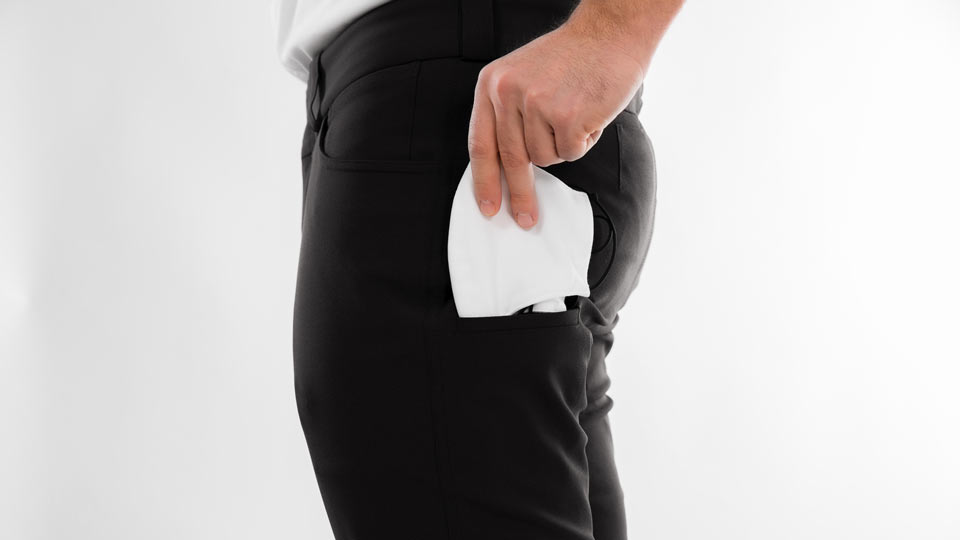 The two Mask Pockets also carry drinking bottles and magazines.
Justin Case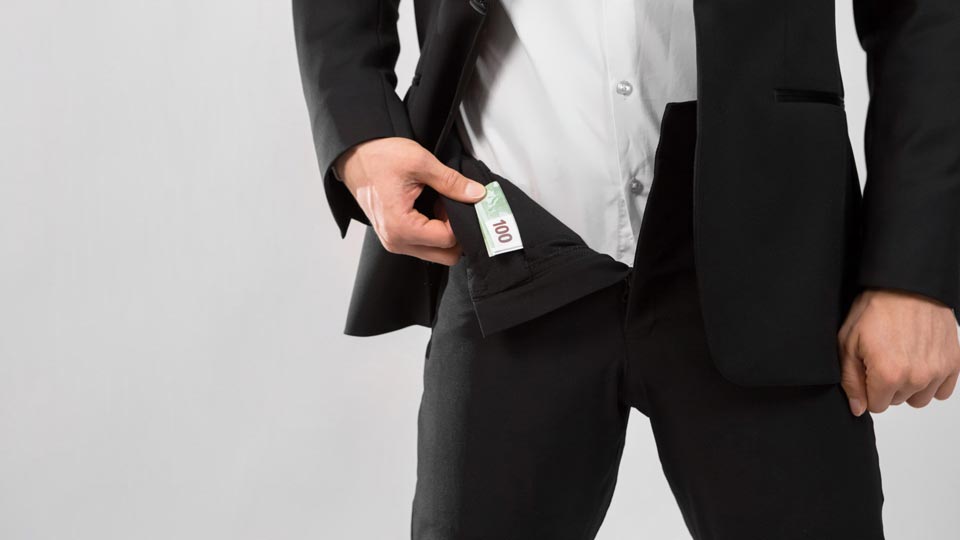 The secret pouch codename Just-in doubles as a concealed holster for appendix carry.
Stretch for Life
The stretchy waistband supports who you are and who you work to be.
Frequently Asked Questions
What Fabric are Hosn made of?
Hosn are woven from sustainable bluesign-approved and OekoTex certified synthetic stretch materials made in Italy.
Our highest priority is to make them superbly comfortable, healthy and luxurious. Gather more intel on our Fabrics.

Can I Mashine-Wash Them?
Yes, you can wash Hosn with 40 degrees with like colours. Learn more about Care & Fabrics.
What if I Choose the Wrong Size?
We'll exchange them for free. Hosn are made for the perfect fit. 

Only Shipping for Returns are on you. Our Measurement Guide helps to select the right size from the start.

Do you Ship Worldwide?
Yes, The Deliverer will get your Universal Trousers to even the most remote location.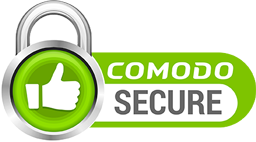 Secure SSL Payment

The Mission:
We Move the World Forward
in Confidence and Health
We empower you to focus on your goals with pride and to stay healthy by integrating exercise into each day.
We save you time and money by reducing fashion decisions, simplifying your wardrobe, reducing the need for other clothing and creating durable products that respect the environment.
Let your Hosn inspire you with elegance and freedom of movement.
Respecting your Skin, Respecting our Planet
We all share a responsibility to protect our planet. We strive to stay at the cutting edge of fabric research and lifecycle design to ensure the most sustainable Hosn possible.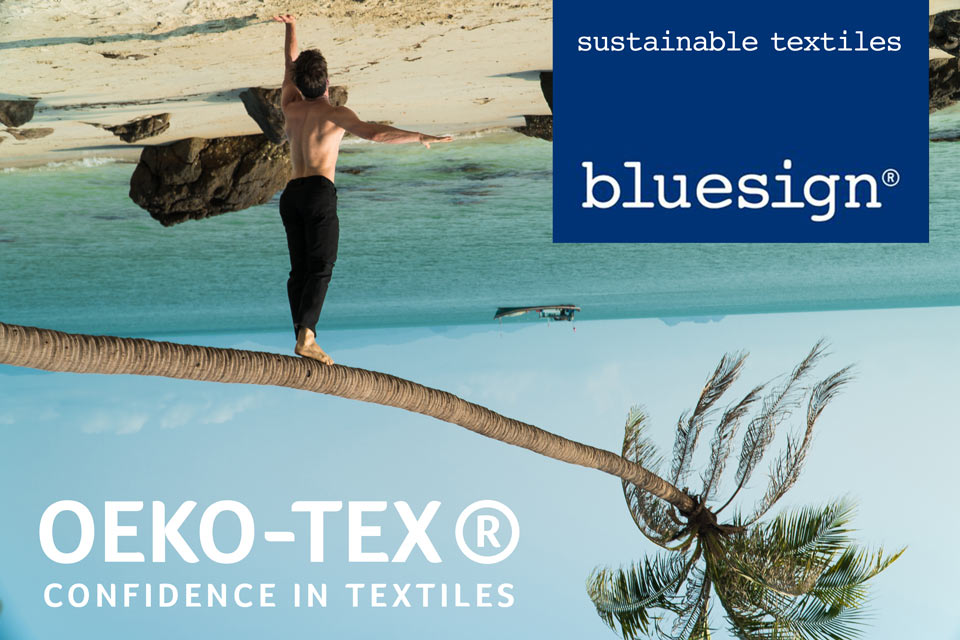 Hosn consist of bluesign approved, sustainable fabrics and OekoTex certified textiles made in Italy.
Of Course there's a Bazillion Features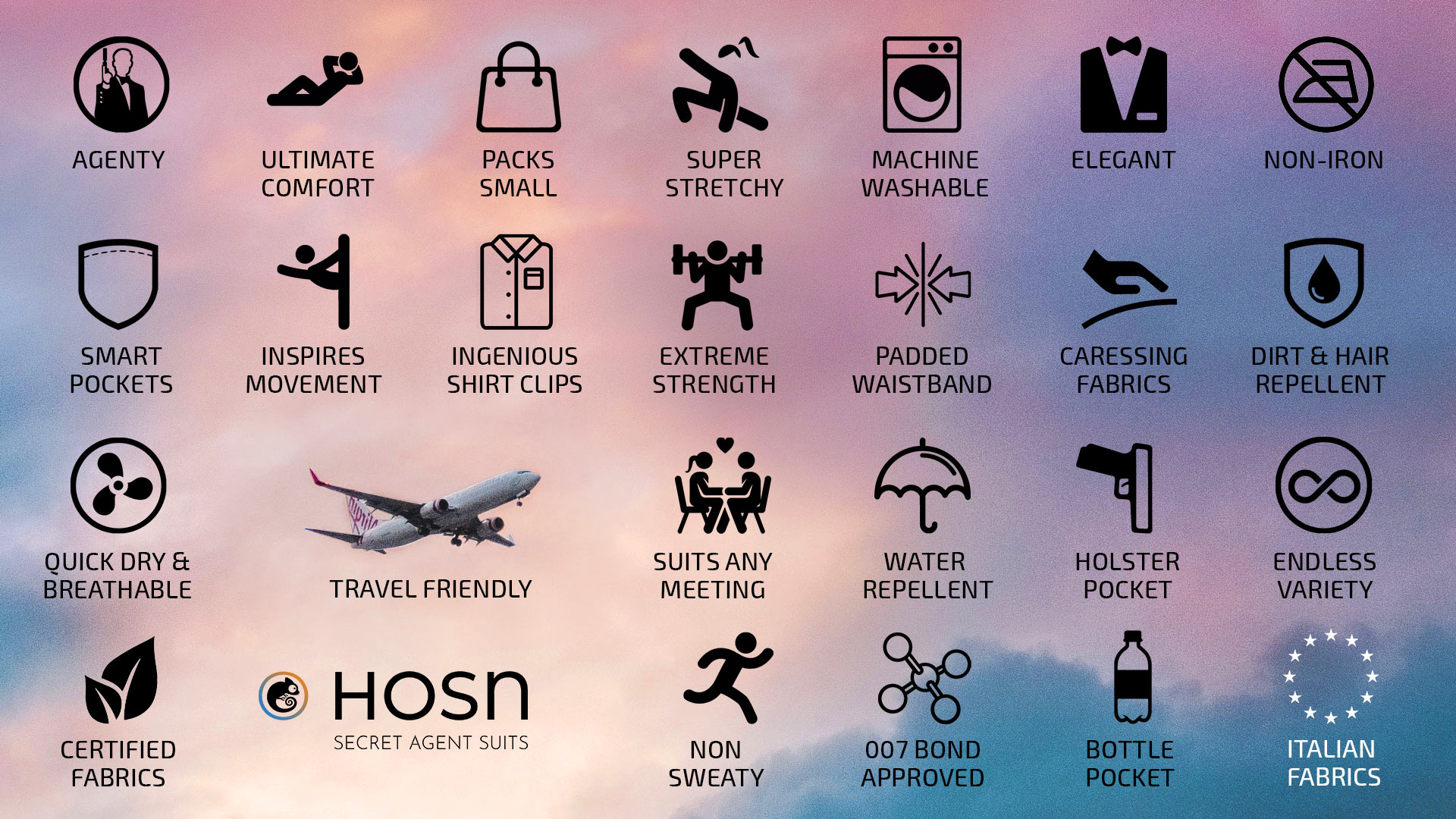 but the only thing that really matters:
"The fabric and features are just as advertised, super comfy, super stretchy, they look really good on." – Christine
"Just got them and am in love! They are utterly perfect. Thank you so so so much!" – Eva
"Hands down the best pair of pants I have owned in 51 years of life. Amazing." – Greg